Home
»
Fourth of July
July 4 • 11 AM - 4 PM


Parish grounds — 112 Rectory Lane — Lucinda, PA

I-80 Exit 60 Rt. 66 N 10 Miles

Dinner • Games of Skill & Chance • Live Entertainment • Quilts • Bingo

Over $40,000 in Cash & Prizes!

Rain or shine • Handicap accessible • Parking shuttle available


Post-festival Finale Events

:



St. Joseph's Liberty 5K Run/Walk
July 6th • 9 AM
Lucinda Train Station — 1040 Lander Drive, Lucinda
80th Anniversary Square Dance
July 6th • 8 - 11 PM
St. Joseph Parish Hall
Music by Square Root Band
• L
essons at 7:30 PM
$8/person • $15/couple
Proceeds benefit St. Joseph Catholic School
Click

here

for a festival brochure
Our Traditional "all-you-can-eat" Chicken & Ham Dinners
Nearly 2,000 dinners served each year!
Homemade pie and soup with our Famous Homemade Noodles including real mashed potatoes/gravy, corn, coleslaw, bread, and beverage.

Dining room serving 11 a.m. – 3 p.m.
Takeouts 11 a.m. - 2 p.m.
Dinner ticket sales open at 10 a.m.
Adults $9.00, Children 6-12 $4.50
Children under 6 Free.

Dining room dinners are sold on the "call-by-number" system.
Purchase your dinner ticket as soon as you enter the grounds.

Our covered outdoor dining area can seat 150-200 for takeout dinners. Purchase your tickets directly at the Take-Out Window at the school.





Games & Booths - Cash & Prizes
15+ Venues Offer Games of Skill and Chance for all Ages
Quilt Tent
Winner Take $100
St. Joe's Safari
Extensive Chinese Auction
Children's Features
And More!

BINGO! begins at 11:30 a.m. in the lower level of the hall. Three special games will be held at 12 noon, 1:30 and 3:30 p.m.

The Quilt Tent & Auction features over 15 HANDMADE QUILTS to be awarded.


Quilts are handcrafted by the women of St. Joseph's.
They average 100 to 200 hours to complete depending on the style.
Each quilt holds an estimated value of $750 - $950.
A limited number will be available for direct purchase.
3 will be featured in a silent auction.
CLICK HERE TO PREVIEW THIS YEAR'S QUILTS!




The cash and prizes awarded throughout the day total more than $40,000, including our Grand Prize Ticket which features 11 major awards! Grand Prize Tickets are available on the grounds on July 4th or can be found at local establishments prior to the Festival. You can also contact us for Grand Prize Tickets at stjoseph4thofjuly@gmail.com.

CLICK HERE FOR MAP OF THE GROUNDS!

Live Entertainment
Musicians will provide live entertainment beginning at 11:00 a.m. on the main grounds and at the outdoor dining area.
Click here for a complete entertainment schedule.


Grand Prize Ticket Sponsors & Other Supporters
Please patronize our generous Grand Prize Ticket Sponsors

Posters, rack cards, placemats and other hardcopy promotional media are compliments of The Law Offices of Greco, Lander & Shekell, P.C., with grateful appreciation.

Promotional support provided in part by the PA Great Outdoors Visitors Bureau as a Clarion County Hotel Tax project. For more area events and overnight accommodations go to www.VisitPAGO.com.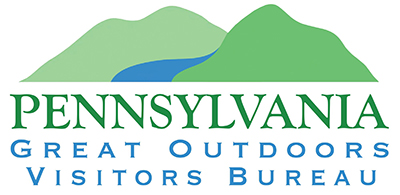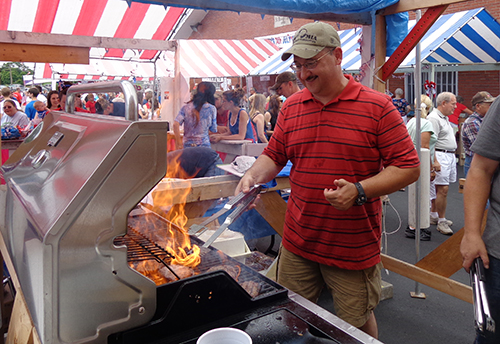 Parking - Directions - Contact Info
The grounds are handicap accessible. Plenty of free parking surrounds the grounds and a parking shuttle will be available from parish parking lots.

St. Joseph Parish is located along Rt. 66 in Lucinda, PA
I-80 Exit 60 Rt. 66 North 10 Miles
Street address: 112 Rectory Lane, Lucinda, PA 16235

Additional information is available by calling 814-226-7288 or email: stjoseph4thofjuly@gmail.com


Follow us on our 4th of July Facebook page